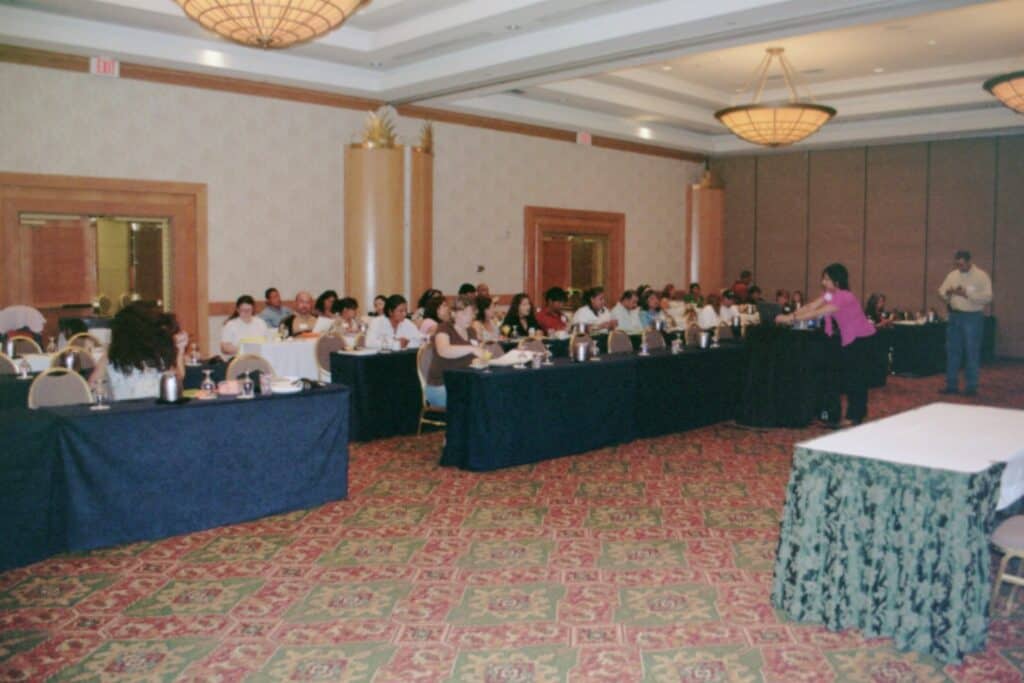 LETI FOUNDATION ORGANIZATION OUR MISSION AND GOALS
LETI MIssion:
LETI Foundation (LETI) will address an unmet need in the community in the area of multicultural families of children with significant disabilities or complex educational and medical needs.
Purpose:
LETI Foundation (LETI) will address an unmet need in the community in the area of multicultural families of children with significant disabilities or complex educational and medical needs. Supports include educational knowledge, empowerment, knowledge, and awareness of available resources and services in the community and social events for family interaction. All supports/programs will be offered in a form of workshops, training, support groups, and or family gatherings. No Membership fee is required.
LETI Foundation Goals and Expectations:
The goal is to reach out to families of color and ethnic diversity who have loved ones with a disability, who are nonactive advocates of the disability community. To educate families as a whole is becoming an active advocacy team for the family member with a disability. Teach families how to navigate the system of resources, services, and educational rights for the enhancement of a successful life for the loved one with a disability, leading to self-advocacy.
We strive to provide current, accurate information your family can depend on. We aim to:
Serve families as a not-for-profit, all services are volunteers services.

Upload the latest and greatest healthcare news and advice on a regular basis and local upcoming events/workshops for families & providers.

Respond to our members' inquiries in a timely manner.

Collaborate with other agencies and providers to direct you to best of available resources.
Promote positive environment for all families who join our organization.
Theresa has built a huge support system, bringing together a community of families creating a support system for families in need of help. OUR MISSION; It is time to grow, to help provide the support and services on a greater scale, and with growth, comes extra expenses. Theresa has lead and supported others in time of need as she always will, and now the organization has great determination to create the first-ever resources center for supporting families and its members.
THE LETI FOUNDATION IS ACTIVELY SEEKING DONATIONS, SPONSORS, & SERVICE PROVIDING PARTNERS TO JOIN OUR COMMUNITY AS VOLUNTEERING THEIR SERVICES, CONTRACTED SERVICES OR INKIND SERVICE TO HELP THE LETI FOUNDATION REACH ITS AMBITIONS OF CREATING "THE LETI CENTER", ONE OF THE FIRST RESOURCES CENTERS AND SUPPORT OUTREACH CENTERS ESPECIALLY FOR PEOPLE WITH DISABILITIES.
The LETI CENTER will be a hub for families to gain information on being a new parent to a child with special needs. Be a place for families to come and to organically seek in-person support of mental and emotional support, local services agencies, and activities and events for their family member(s) with special needs no matter how young or grown-up. We will provide a support group and educational seminars for new and pre-existing families who need help navigating the system for local and national services. Theresa has been successfully determined to get her daughter the help, support, and resources available for Leticia to live an inclusive whole life.
DETERMINED TO FIND THE ANSWERS AND SHARE THE RESULTS WITH THOSE IN NEED
Being a new parent of a diagnosed newborn with special needs, the search for help, emotional and mental support did not come easy. Realizing there was a gap in the communication between doctors, professionals, and newly diagnosed families. Because of the desire to help fill the break in communication, LETI FOUNDATION formed and developed over time with determination and persistence. The founder, Theresa, has made it possible for many families to receive help in seeking resources, supports, and services they would have otherwise gone without.
NOW DETERMINED TO CREATE A LETI CENTER PROVIDING EVEN MORE SUPPORT AND RESOURCES, LETI FOUNDATION IS ASKING FOR YOUR SUPPORT AT THIS TIME.
The LETI CENTER will be a place for families to join as a community to provide support to families and their family members which at times can be difficult for lack of knowledge. The LETI CENTER will have services provided in-house for families and parents or older siblings raising their loved ones/siblings with specials need. We want to bring peace of mind for those seeking help and advocating for services, education, offering support to all. The organization will provide services, in the form of informative materials, support groups, and advisement, social media platforms to both the English and Spanish communities We are very excited to have a location for families to find hope in navigating resources.
YOU CAN SUPPORT OUR MISSION GOALS WITH AS LITTLE AS $5, ALL DONATION GO TO THE HELPING FAMILIES COME TOGETHER TO HELP EACH OTHER BUILD A COMMUNITY OF SUPPORT. FILL OUT THE BELOW AND OFFER A ONE TIME DONATION OR MONTHLY DONATION TO HELP US REACH OUR GOAL TO MAKING A POSITIVE IMPACT IN A MUCH NEEDED COMMUNITY.
THIS IS OUR NON-PROFIT ORGANIZATIONS MISSION OBJECTIVE & ASPIRATION FOR OUR CURRENT FAMILIES AND TO SUPPORT FUTURE FAMILIES. WE WILL BE HUMBLY AND RESPECTFULLY ACTIVELY SEEKING DONATIONS FROM FRIENDS, FAMILIES, LOCAL COMMUNITIES, BUSINESSES, AND BUSINESS OWNERS.
LETI FOUNDATION IS A 501(3)(C) NON-PROFIT ORGANIZATION THAT IS GREAT FOR BUSINESSES, BUSINESS OWNERS, AND TAXPAYERS AS YOU ARE ABLE TO TAX WRITE OFF YOUR DONATIONS WHEN YOU FILE FOR YOUR TAXES.
DISCLAIMER:
This material has been prepared for informational purposes only and is not intended to provide, and should not be relied on for, tax, legal, or accounting advice. No warranty or representation, express or implied, is made by Leti Foundation, nor does Leti Foundation accept any liability with respect to the information provided on our website. You should consult with your professional advisor(s) prior to acting on the information in this guide.